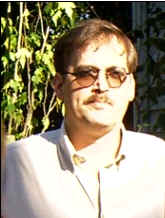 Stephen J. Carden
Back Ground

I programmed for 20+ Years for the Federal Government until I retired in 2010 because of Health Reasons!
I am married to the most wonderful woman in the world Tammy!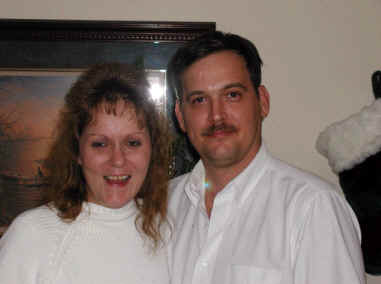 I have two hobbies:
1:) I love to work on the Atari 8-bit. I have built many upgrades for the Atari 130xe. I have also written BBS Express Professional, TCPIP Express BBS, RealDos, and many other utilities. Of all the computers systems out there that I have programmed I like the Atari 8 bit the Most.
I am in the process of building a web site (where you are now). The web site is linked to my BBS System. Right now all my Atari 8-bit computers are networked with my ILS Multiplexer. The BBS Nodes are also linked to my intranet by means of the Tucker SIO2PC and APE Software. I have written code to Move files and data from the Atari BBS System Network to any place on my intranet in the pc file system. And the Atari get information from APE in the form of mounted ATR files. The Atari800win run on the Windows Files Server that runs my WEB site. I have a program that runs on the emulator that does my file movement between the pc and the Atari. The Atari can move file(s) from the Atari to anywhere on the file Server or intranet.

TCPIP Express run on most of the Atari Slaves to answer internet calls to my BBS. Having more than one BBS on the internet is a BBS Sysop dream. Our users can call out BBS without huge phone bills. While the internet is a source of a huge amount of information. We can also have conversations with other Atari users all over the world! Way back in the 1980ís I could only talk to Atari Users in North America . The expense of calling Europe was more that any sysop could afford. Since the internet, I have been able to share my love for the Atari 8-bit computer will fellow Atari 8-bit computer lovers. I have also been showed by our friends in Europe how much fun it would be to enter a contest.

One of the most fun I have had programming was when I have *WASEO* talk me into doing a multi language version of RealDos and enter into a contest with the ABBUC users group. *WASEO* (Michael) put together a wonderful programming team where I could focus on programming. This Team which I was lucky to be a part of did the most complete upgrade. We place, what I though really well considering it was a Disk Operating System. But Most of All that contest version of RealDos was the most fun I have had programming in a long time. That contest gave me the want to keep producing programs for the Atari.

Over the last 20 years I have started on many hardware project that ended up in a shoebox because of a lack in time. Now I am pulling those shoebox out to put those hardware project together. But Now I can publish what I have on my web site with pictures and text, even video so that my piers can see what I have done. Maybe my piers also want to build that same project I just did.

The focus of the ILS WEB Site it to provide proven hardware upgrades. This means any hardware upgrade to the Atari 8-bit in the reviews section of this web site has been built and tested by me or a person I trust. I would also like to help anyone who wants to learn how to program the Atari they need only contact me and I will help them all I can. For the longest of time I did not have the time to devote to my Atari 8-bit hobby. Since I programmed at work I also would find myself burnt out on programming. It took me almost a year after I retired to start programming for the Atari again.

I started programming the Atari 8-bit when I purchased a Omnimon Operation System. I then picked up a Mac/65 cart and did a ton of programming for the Happy 1050 drive. I then started doing contract programming for Atari Corporation. I then purchased a copy of 850 Express and started a BBS. Later I purchased a copy of BBS Express Professional from Keith Ledbetter and started programming for BBS Express Professional. Keith and I became friends and started sharing source code after he found out. Keith introduced me Mike Gustafson when I was having a problem with SpartaDos. Mike shared a ton of source and knowledge on programming. Because of Mike and Keith I learned a ton on the operation of dos and the Atari Computer. Keith Ledbetter and Chris King and I started on the Term Program Express Cart. The Keith decided to sell BBS Express Professional and Bob Klaas purchased it and we teamed up and wrote BBS Express Professional 3.n to 5.0d. This is when Mike Holman purchased ICD entire Atari 8-bit line. Mike Holman also purchased Keithís part of the Express Cart. Well Mike Holman started using Bob Klass credit cart machine selling products he had not purchased. That is when I sold my part of BBS Express Profession to Bob Klaas. Later BBS Express Professional was sold to Lance Ringquest. I no longer provide support for BBS Express Professional.

I provide support for TCPIP Express BBS (internet Version) and RealDos.
2:) I love to build and fly Blade 400 3d model helicopters. While I have had great luck in building them I have not master flying them.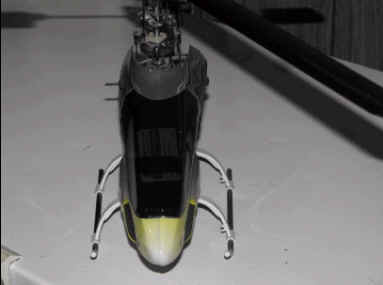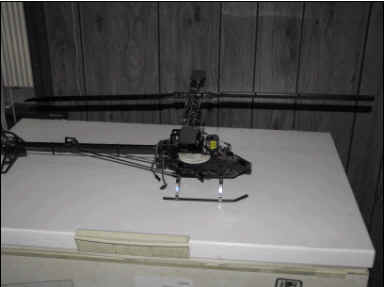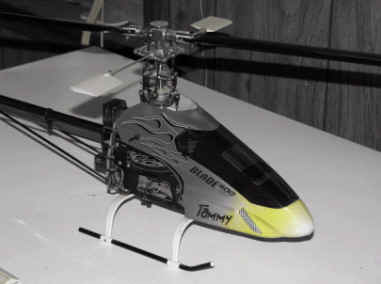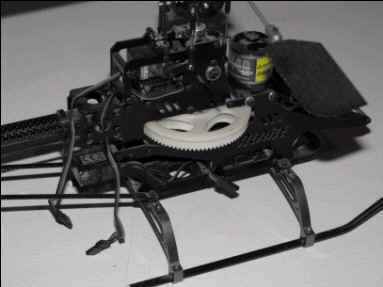 . Maybe I can get my wife to video me flying one of my helicopters and I will put it up on the web site.
Very Important Atari 8-bit Users I owe a lot to!
This web site owes it's existence to two people. Atari User know of a really super Atari User. When My original lightning strike took out almost all my Atari Equipment and most of my IBM Clone equipment along will a bunch of support stuff. The Lightning Strike did $10,000.00 dollars worth of damage in my office and contents. I had in one of my cat5 wires 5 feet of wire was vaporized. I took a direct strike to my office. It took me two years to fix or replace my 8-bits and PC's. Mr. T Rahbar came and rescued Inside The 8-Bit BBS and its supporting web site. So I just want to tell you Thank You from the bottom of my heart!
While the web site was down another super supportive Atari 8-bit uses came to the rescue and kept our web site on line in his server farm until we could rebuild. This allowed my users to still see a presents of my software products. Thank You Slor!
Atari 8-bit people are the finest people in the World. I want to Thank every Atari user who has registered shareware software.