SIO2IDE
The SIO2IDE is a sio device that can mount up to 8 drives with atr file. SIO2IDE has very good built in configuration software. Can Mount IDE Drives, IDE to Compact Flash, and ISO9660 CD-ROMs. SIO2IDE can be configured in a master Slave configuration. Two SIO2IDE can run on one Atari 8-Bit. It has two really neat features; a swap out drive can be configured. If SIO2IDE is equipped with an optional chip a jumper or switch can swapped the sio2ide to an usb drive that can be attached to your pc. The PC board is of good quality. The only negative thing I can say about this device is it did not have an option for a case. How eve its layout will fit easily inside a 130xe, 800xl, 1200xl. The designer of this device provide technical support.
I Rate this device a 9! Losing one point for not having a case.
You can get this device from the Atari Fan Store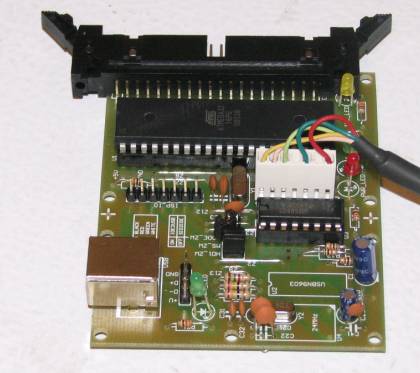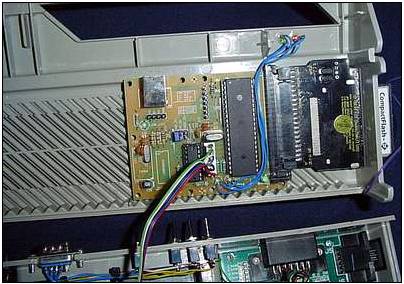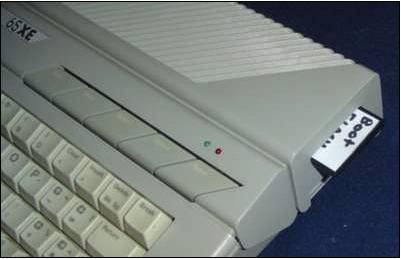 Fdisk Software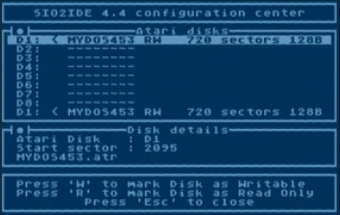 Fdisk Software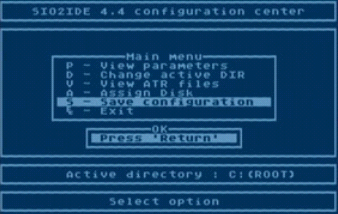 The SIO2IDE is a simple interface that allows you to attach any IDE Disk Drive or CF Card 1) to your 8-bit Atari computer. Latest interface version has the following main features:
ATARI side:
uses standard Atari SIO at a speed of 19200 baud

works with Atari High Speed SIO (US and Happy) at a speed of 52000 baud

emulates Atari disks D1: to D8: disk D1: can be swapped with Common disk D1: (HD1_ZW jumper, drive D9: in config file)

can be used with any Atari DOS and OS

can be used without any problems with other SIO devices (disk drivers, printers, modems, SIO2PC, second SIO2IDE etc)

can be easy installed inside your Atari with 2.5' laptop HD or CF card

is easy to configure via special fdisk.com utility software (changing disks sequence and active directory)

it use ATR files to emulate real floppy disk or hard drive

1) You have to use CF2IDE adapter to be able to connect CF card to SIO2IDE
IDE device side:
all IDE ATA/ATAPI devices can be used: Disk Drives (2.5' and 3.5'), Compact Flash cards etc.

supports PC file systems, FAT16 and FAT32

supports CD file system, ISO9660

supports ATR disk images (SD, DD up to 16MB)

supports directory change (multiconfig)

is easy to configure, many text configuration files (sio2ide.cfg) can be stored in different directories

disk configuration can be checked by special checkfs.exe PC utility
NOTE: checkfs.exe does NOT work with HDD connected via USB port

standard system disk utilities can be used (defrag.exe, scandisk.exe etc)

Long File Name (LFN) support for HDD

TEST mode for checking HDD initializations

supports Master/Slave IDE devices

disk defragmentation is not required
USB port side:
interface works as Mass Storage Class device (removable drive)

no drivers are needed for Windows 2K, ME, XP

driver for Win98 is included in this SIO2IDE package

SIO2IDE in USB mode is not working with Linux !!!
What is included in SIO2IDE kit:
SIO2IDE interface with or without USB controller

DVD rom with software (almost 4GB ATR files with games, programs and demos) and documentation.
The SIO2IDE interface is original invention of Polish electronics engineer and programmer Marek Mikolajewski.
My personal advice about SIO2IDE:
SIO2IDE with USB is nice but works only with Windows and is slow so better buy it without USB especially if you using SIO2IDE with CF card

Use only good brand CF cards (most people use Kingston )

Don't use big disk drive or CF cards, because it's no point

Don't forget about Support section, there is few good documents about SIO2IDE
Some useful documents and informations
SIO2IDE
Here is how I installed my SIO2IDE into a project Box!
Here are a few Pictures of the Project!